DogTrac ID Tag - Medium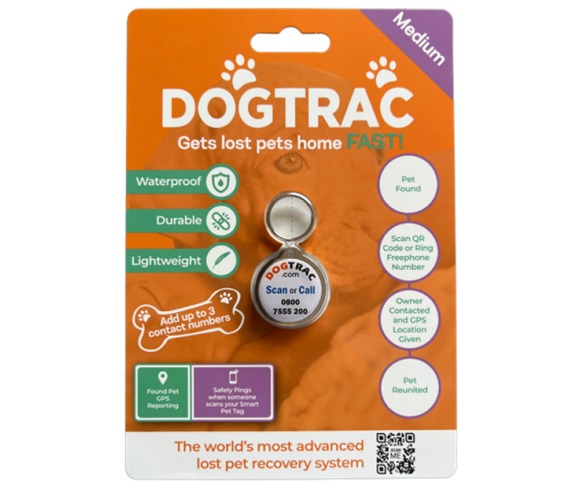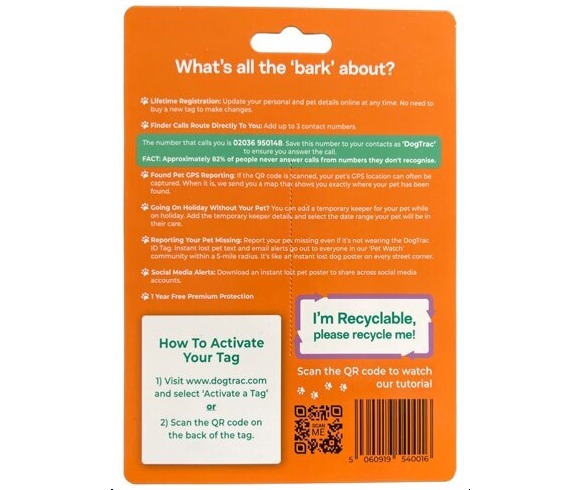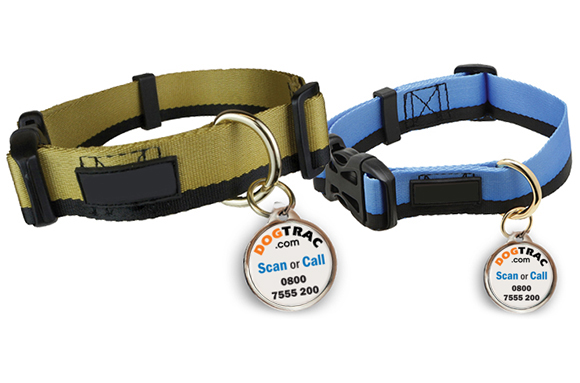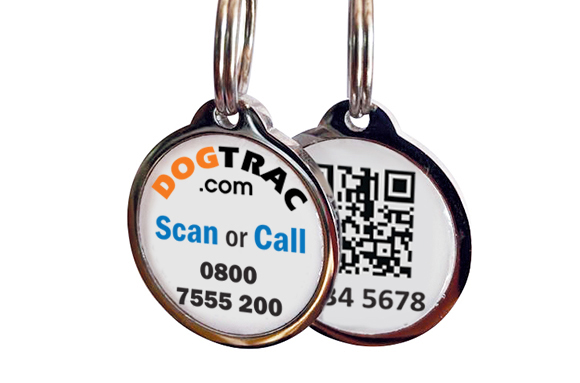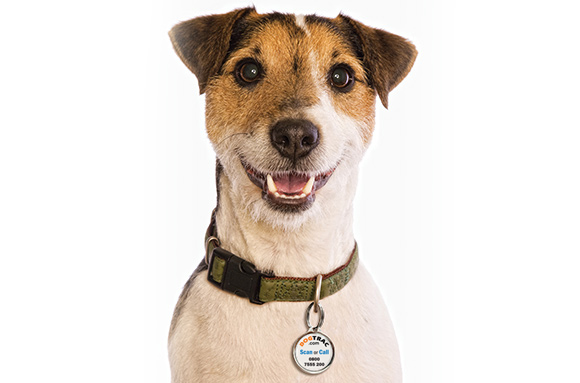 The world's most advanced lost pet recovery system
1 X Medium DogTrac ID Tag
Lifetime registration
Found Pet GPS Reporting
Add up to 3 Contact Numbers
Add Pet Photo & Video
1 Years Free Premium Protection
Waterproof, Rugged and Non-Corrosive
Gets lost pets home fast
Note: tag must be activated to work
Lifetime Registration & Free Replacements DogTrac ID Tags
Lifetime registration and 12 months free Premium Protection. Lost or broken tags are replaced free if you have Premium Protection. All you pay is postage & packing. Replacement tags are delivered already activated to your pet.
The Freephone Number On Your Pet's Tag
The freephone number on your pet's tag automatically diverts calls to you. You can add up to 3 contact numbers and update your personal and pet details online at any time. No need to buy a new tag to make changes.
Found Pet GPS Location Reporting
When someone scans your pet's tag with a smartphone, they can share their GPS location with us. When they do, we send you a map that gives you directions to get from where you are to where they are.
Instant Found Pet Alerts (SMS & Email)
If a lost or stolen pet's tag is scanned, or you are called from the tag freephone number, you will receive an alert by SMS and email with critical information to help get your pet home again fast.
Social Media Alerts
As a Premium user, you can print an instant Lost Pet poster and share it to your social media accounts. The first 24 hours is critical and spreading the word about a lost pet has never been easier.
Reporting Your Pet Missing
Report your pet missing even if it's not wearing a DogTrac ID Tag. Instant lost pet text and email alerts go out to everyone in our Pet Watch community within a 5-mile radius. It's like an instant lost dog poster on every street corner.
Add pet photo & video
Easily add a photo & video of your pet live from your mobile phone. This enables easy identification of lost pets and faster reunification.
Going On Holiday Without Your Pet?
You can add a temporary keeper for your pet while on holiday. Add the temporary keeper details and select the date range your pet will be in their care.
Includes One Year's Free Premium Protection
Report Your Pet Missing
Report your pet missing even when it isn't wearing its DogTrac ID Tag.

P

Text and email alerts go out to everyone in our Pet Watch community within a 5-mile radius of where the pet was reported missing. Share your missing pet information instantly on social media.

P

Download a printable missing pet poster.

P

247 Lost and Found Helpline.
Waterproof

Non-Corrosive

Lightweight

Durable

Multiple Sizes